Pearl onions with cranberry
Pungent yet sweet, this relish is a hybrid of two traditional turkey accompaniments: cranberry sauce and creamed pearl onions. Serve on the side with meatballs or a cheeseboard.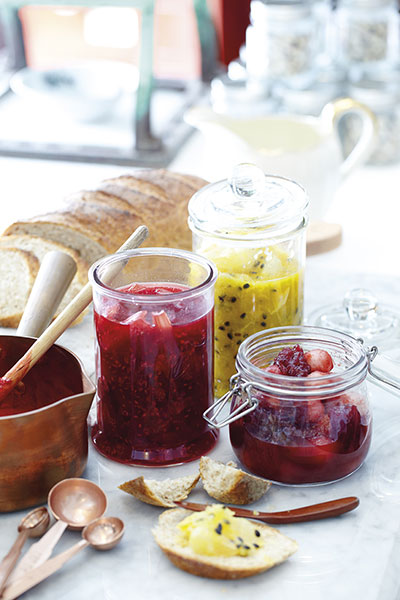 Serves 6
Prep time 20 minutes
Cook time 30 minutes
200g fresh white pearl onions, peeled and whole
100g fresh cranberries
80g brown sugar
2 cups white wine
pinch salt
4 tbsp sugar
1 cinnamon stick
1 cup water
½ can cranberry jam
Combine all ingredients except for the water and cranberry jam in a pot. Turn on high heat for 1-2 minutes to let the alcohol burn off
Add in the water and simmer to a boil for approximately 20 minutes.
Finally, add in the canned cranberry and simmer the mixture further for 3-5 minutes.
BOTTLING GUIDE:
Bring a pot of water to full boiling point.
Place your jar and cap for bottling in the water (pickling jars with seals and rubber rings on the interiors of their caps are available at ToTT Store)
Let the water boil for 1-2 minutes. Turn off heat.
Carefully remove the jar and cap with tongs, avoiding the inside of the bottle and cap (do not attempt to use a dry cloth to clean it)
If you need it to dry quickly, you can use a hairdryer on high to blow it dry
Add in your jam mixture, leaving a 1.5cm—2cm gap to the cap before capping the jar tightly.
Reboil the pot of water, submerging the entire jam jar in the water.
The moment the jar cap makes a 'pop' sound, remove the jar carefully, wipe it dry and leave it to cool.