Oxtail stew
OXTAIL STEW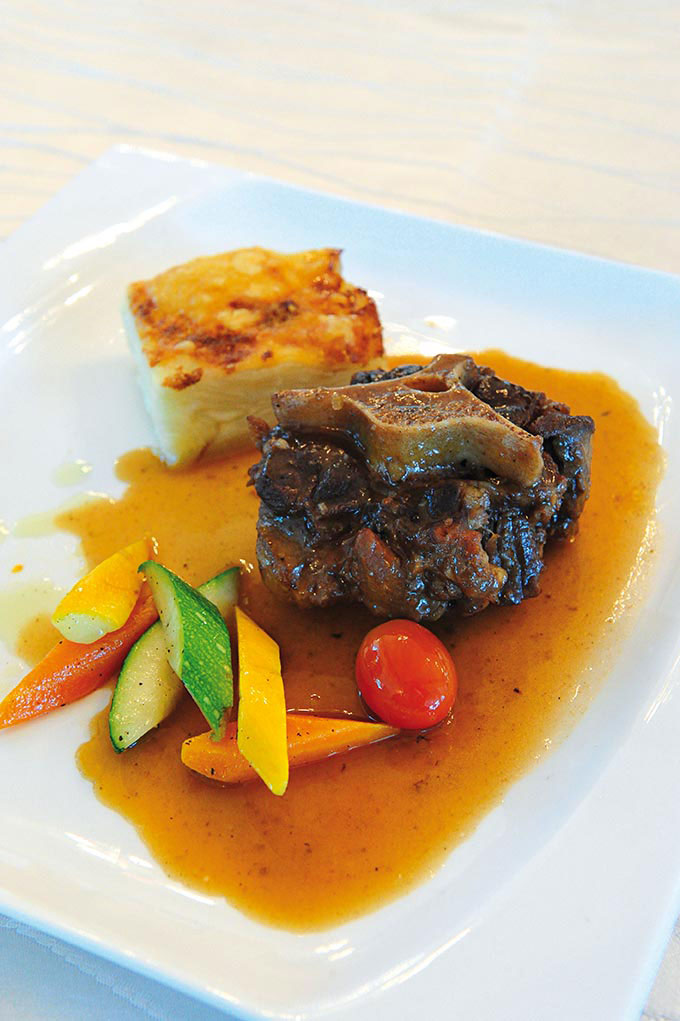 Serves 4 Prep time 30 minutes
Cook time 6-8 hours
800g oxtail, cut into pieces plain flour, for coating
1 tbsp olive oil
I large onion, chopped
1 large carrot, chopped
1 large celery, chopped
1 large leek, chopped
1 large shallot, chopped
1 litre veal jus
2 cups dry red wine
fresh thyme and rosemary sprigs
• Lightly coat the oxtails with flour.
• Heat 1 tbsp of olive oil on medium to medium high heat in a pan. Working in batches, and making sure not to crowd the pan, sear the oxtails on all sides till golden brown. Set aside.
• Using the same pan, saute the vegetables till soft and lightly browned.
• Fill a stock pot with veal jus and bring to a boil. Add in the red wine, herbs, pan seared oxtails and vegetables and braise on low heat for 6-8 hours.