Milk-poached oyster with honey beetroot, pine nuts and yogurt crème
Beetroot is touted as an anti-wrinkle food (it's high in fibre and antioxidants), and its unmistakably earthy notes is a great companion with voluptuous oysters.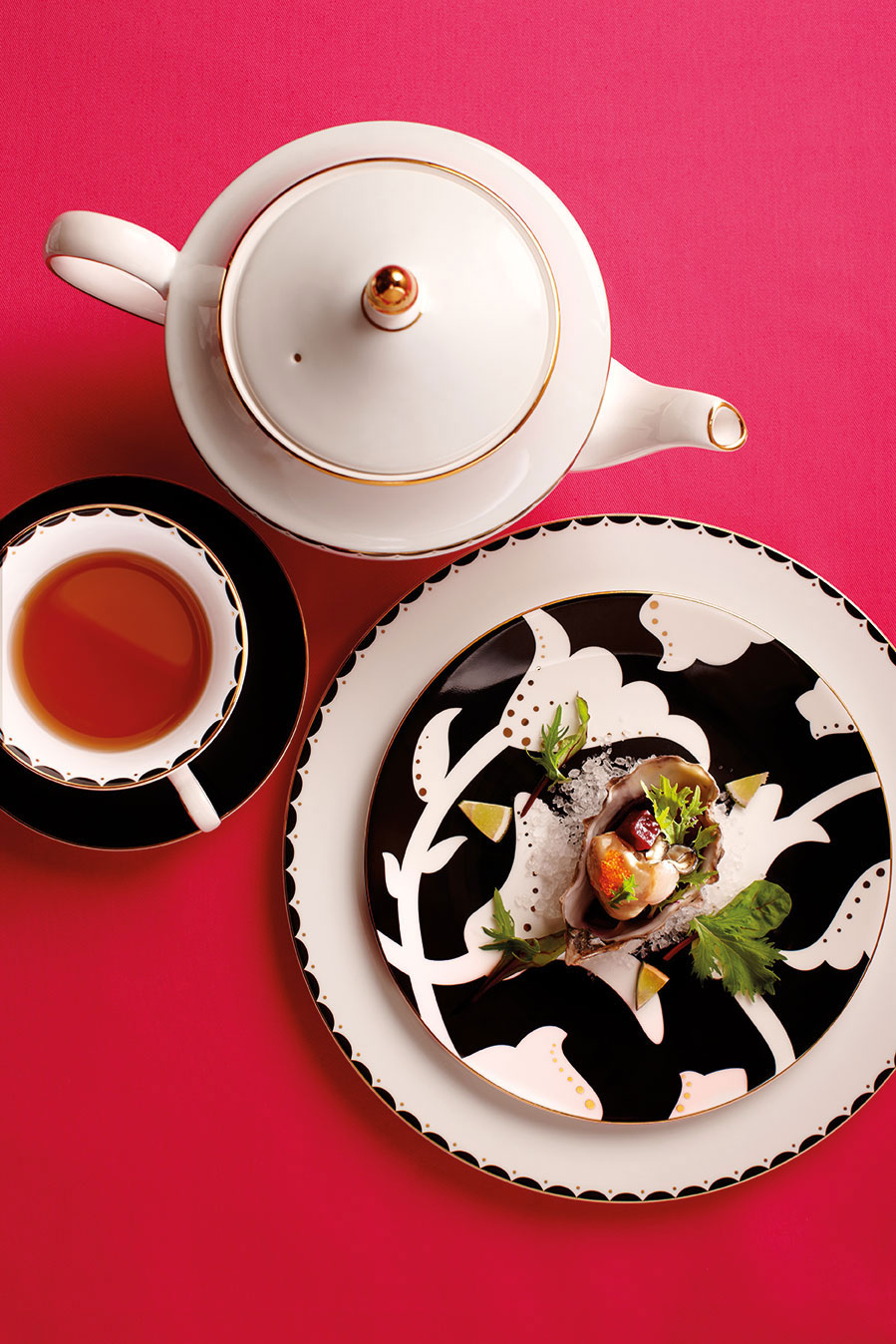 Serves 2 Prep time 10 minutes
Cook time 30 minutes
yogurt crème
½ tub plain yogurt
honey beetroot
100g whole beetroot
pinch salt
1 tbsp sugar
2 tbsp honey
2 tsp apple cider vinegar
honey mixture
1 tbsp honey
pinch salt and pepper
3 mint leaves, chopped
1 tsp fine sugar
pinch sumac powder
milk-poached oyster
1 cup milk
1 sprig thyme leaf
1 tsp butter
pinch rock salt and freshly cracked
black pepper
5 freshly shucked oysters
garnish
2 tbsp pine nuts, toasted
5g edible flowers
To make yogurt crème, place yogurt in a cheese cloth and tie it up. Use a hook to hang it up and place a bowl underneath to collect excess liquid. Leave to hang overnight.
Clean beetroot, season with salt, sugar, honey and cider, then wrap with aluminium foil and bake in a 150°C oven for 25 minutes.
Peel away the beetroot skin and cut it to bite sized pieces, then coat beetroots with honey mixture. Set aside.
To make milk-poached oyster, add milk into a pot, bring to a boil and simmer.
Add thyme leaf, butter, rock salt and black pepper to the milk mixture. Lightly poach the oyster in it for 1 minute.
To serve, spread yogurt crème onto a plate, arrange beetroots over it, followed by the rest of the ingredients. Garnish with toasted pine nuts and edible flowers.