Green salad with fresh ginseng
Contrasting ginseng with earthy chestnut and sweet pear is what makes this a perfect Korean salad. Deodok is a root vegetable similar to ginseng but with a more tangy flavour and meat-like texture.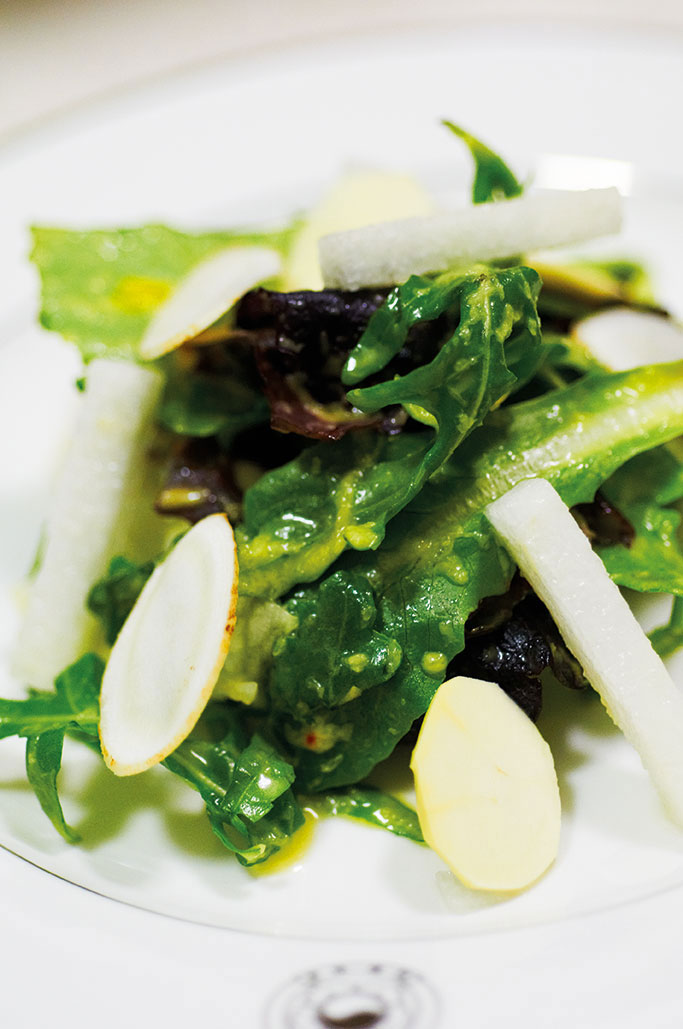 Serves 4-6 Prep time 15 minutes
for salad
250g spring mix or any delicate
salad greens of your choice
1 root fresh ginseng, thinly sliced
2-3 fresh chestnuts, thinly sliced
¼ Korean pear, thinly sliced
for dressing
5 roots deodok, shredded or ground
1 red bell pepper
1½ tbsp sugar
1 tsp salt
juice from ¼ lemon
2 cloves garlic, crushed
70ml white wine vinegar
2 tbsp shredded pear
50ml honey
130ml extra virgin olive oil
For dressing, whisk all ingredients together, until emulsified and smooth.
Mix salad with the dressing and add slices of fresh ginseng, fresh chestnuts and Korean pears on top.