Grape paste served with cheese
Multipurpose table grapes like sultana taste just as good fresh, as they do in dried form, and they are also versatile for creative cooking, even if they aren't wine material.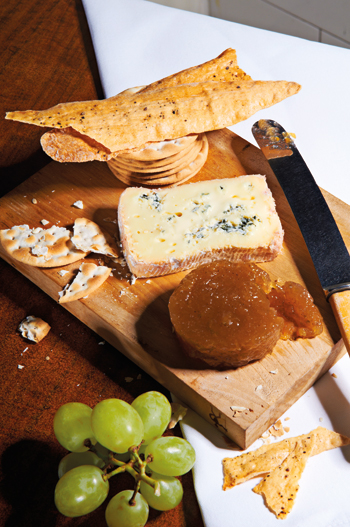 Serves 6
Prep time 8 minutes
Cook time 45 minutes to 1 hour
1kg green table grapes – washed and removed from stalks
60g castor sugar
1 cinnamon quill
• In a food processor, blend the grapes and sugar for about 1 minute, until a juicy pulp is achieved.
• Pour this pulp into a stainless steel saucepan and add the cinnamon quill.
• Bring to the boil and turn the heat to medium-low so as to simmer the pulp. Simmer for approximately 45 minutes, stirring constantly to avoid any burning on floor of the pan.
• Remove from the heat when the colour of the pulp is golden caramel-like and the texture is thick and jam-like. Pour into small round cups or moulds and set in the refrigerator overnight.
• When required, remove from the moulds, turn out and serve with your favourite cheese. Particularly delicious with any mild blue cheese such as Blue Castello or Bresse Bleu.