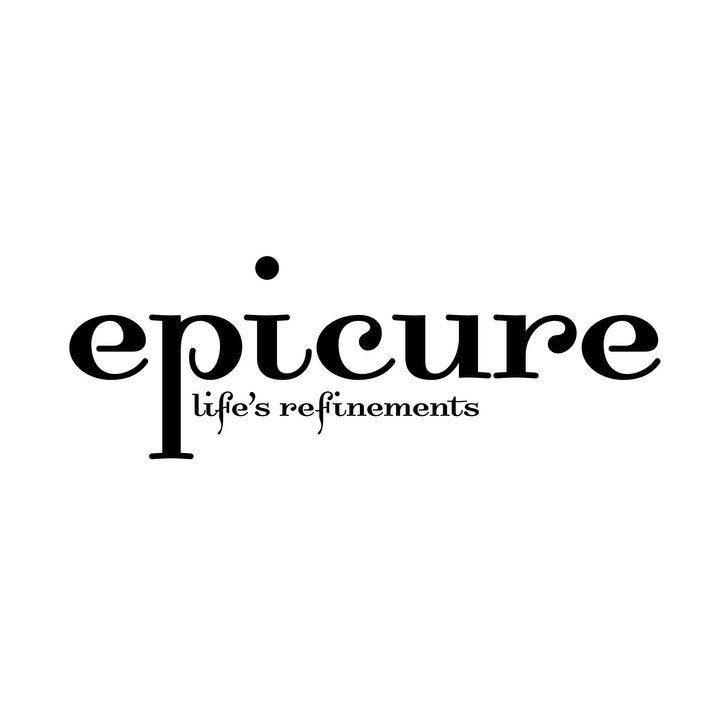 · 30 March 2017
RATINGS
TYPE OF MEAL
Mains
DIFFICULTY
Intermediate
SPEED
Moderate
RECIPES
Gambero Rosso Ceviche, Parsley, Artichoke, Sorrel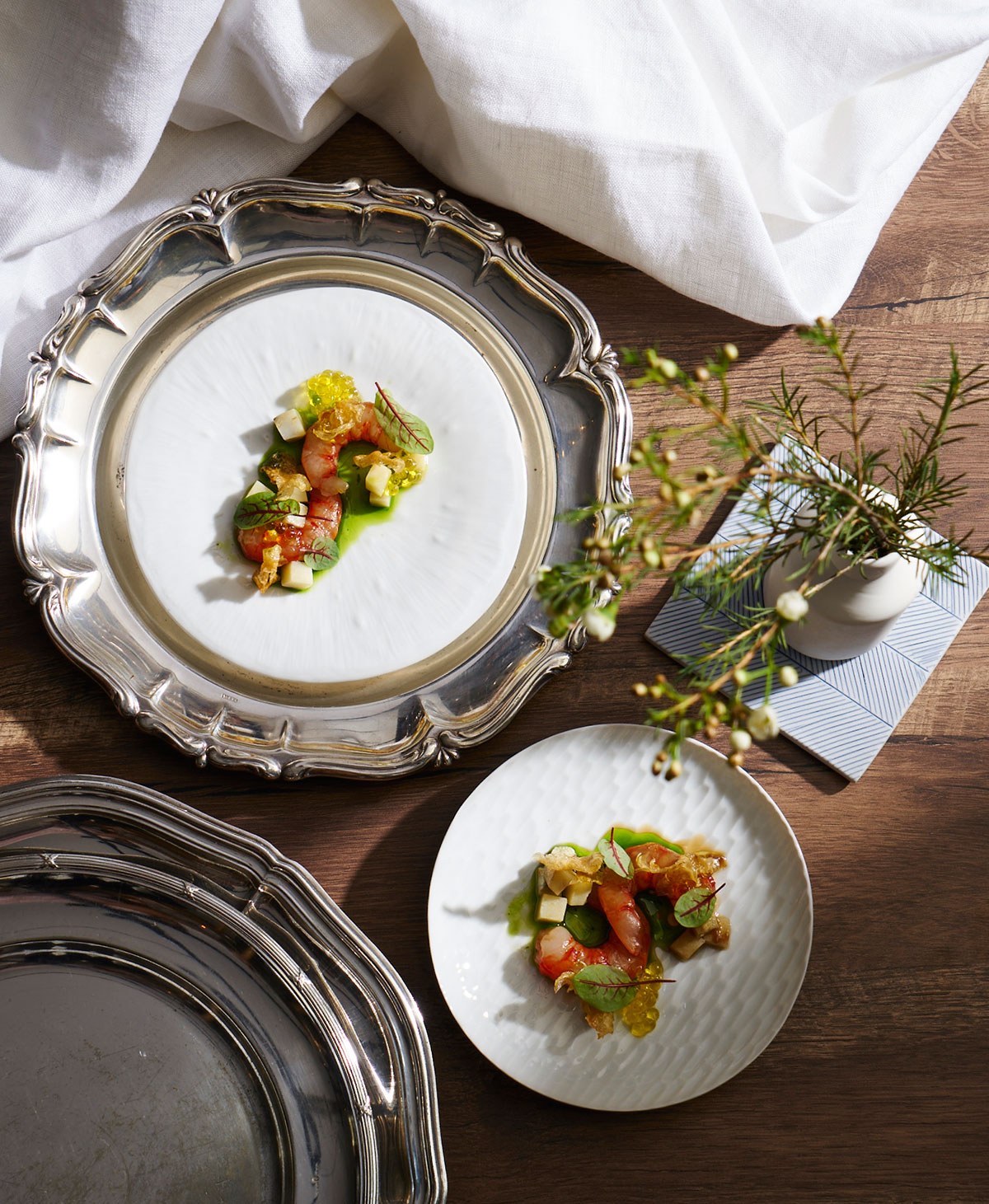 Serves 4 Prep time 2 hours
Cook time 25 minutes
parsley oil
1 litre water
200g Italian parsley
200g baby spinach
100ml grapeseed oil
Heat a big pot with water.
Pluck leaves off Italian parsley. Set parsley stalks aside for the prawn vinaigrette.
Blanch parsley leaves and spinach for 15-20 seconds. Cool leaves in ice water.
Drain parsley and spinach. For best results, transfer into a Pacojet beaker and freeze overnight. Blend once until finely puréed, then freeze again. Blend a second time with Pacojet. Mix purée with grapeseed oil while blending.
Alternatively, if a Pacojet is unavailable, blend the parsley leaves and spinach with grapeseed oil in a normal blender. Once well-blended, strain mixture through a fine mesh cloth and reserve the oil. Discard the remaining spinach or parsley particulates.
gambero rosso ceviche
12 Gambero Rosso (prawns) (available from Classic Fine Foods) juice of ½ lime
40ml extra virgin olive oil
1-2g sea salt
Peel prawns and set aside heads and shells. Devein prawns and discard guts.
In a bowl, marinate prawns with fresh lime juice, extra virgin olive oil and sea salt for 5 minutes before serving.
prawn vinaigrette
20ml olive oil
reserved prawn heads and shells
10g garlic, crushed
5g coriander seeds
5g black peppercorns
2 fresh bay leaves
parsley stalks
100g carrots, diced
100g onions, diced
100g cherry tomatoes, diced
200ml white wine, to deglaze
water
extra virgin olive oil
Heat a pot with olive oil over medium heat and roast prawn heads and shells for 5 minutes.
Add crushed garlic, coriander seeds, black peppercorns, fresh bay leaves, parsley stalks, and diced carrots, onions and cherry tomatoes. Roast for 15-20 minutes, stirring from time to time.
Deglaze with white wine and reduce by half. Fill pot with just enough water to cover the prawn heads and shells, then simmer for 1 hour.
Strain mixture, then reduce remaining liquid by half, or until thickened and an intense prawn flavour is achieved.
Strain vinaigrette through a very fine mesh cloth. Set aside to cool. Once cooled, mix in 1 part extra virgin olive oil to every 4 parts stock. Set vinaigrette aside.
artichokes
4 globe artichokes
40ml olive oil, for sous vide
40ml olive oil, for roasting
salt and black pepper, to taste
1 clove garlic, crushed
1 sprig of thyme
extra virgin olive oil
200ml grapeseed oil, for frying
Peel and clean globe artichokes. Remove the hairy fibres in the core.
Set aside 2 artichokes to make the artichoke chips. Sous vide the other 2 artichokes in olive oil at 85°C for about 30-40 minutes (depending on size), until fully cooked.
Remove artichokes from the bain-marie or steamer and place the sous vide bag in an ice bath to cool. Keep artichokes stored in its vacuum bag if you don't use them immediately – they can keep for up to 10 days in the fridge.
Finely dice cooked artichokes, then roast in olive oil and season with salt, black pepper, crushed garlic and thyme.
Once roasted, place cooked artichokes in a small bowl and drizzle with extra virgin olive oil. Set aside.
To make artichoke chips, use meat slicer to cut raw artichokes as thinly as possible, then fry in grapeseed oil.
Once fried and crisp, transfer chips onto kitchen towels to absorb excess oil. Store in a dehydrator until needed. Discard chips after 2 days.
to serve
16g Caviaroli or olive oil caviar (available from Classic Fine Foods)
12 red veined sorrel leaves (pre-order from FRESHdirect)
Toss Gambero Rosso in vinaigrette. Plate with marinated artichokes, prawn vinaigrette, parsley oil and Caviaroli. Top with artichoke chips and red veined sorrel, then serve.
SHARE