Foie Gras Terrine 'tartare'
Romance your partner with an exquisite seafood feast featuring the treasures of the ocean.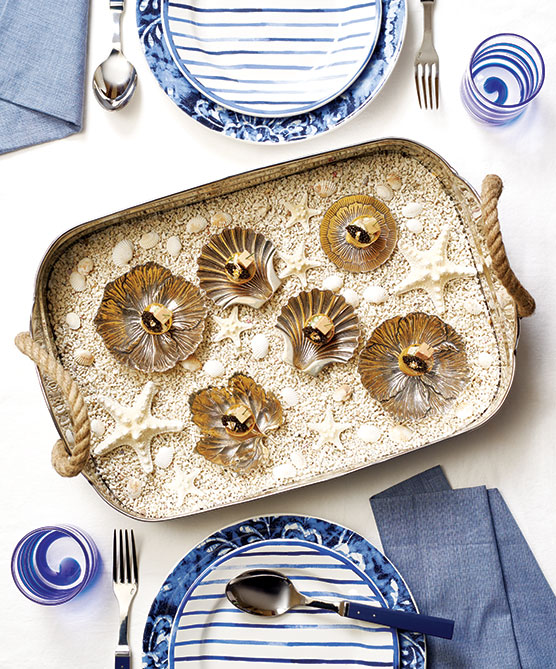 Serves 2 
Prep time 10 minutes + overnight marination
Cook time 1 hour
spice cup
85g flour

150ml water

6g salt

5g sugar

7g ground cumin and coriander (mixed)
1 egg

1 tbsp butter
Combine all ingredients in a mixing bowl and mix well.

Bring a pot or deep fryer of oil to 170°C. Dip a kueh pie tee mould into hot oil and then immediately dip the mould into the bowl of batter to coat.
Place coated mould into oil to deep- fry spice cup until brown and crisp. Repeat until batter is used up.
smoked eel
200g smoked eel diced

40g pink radishes, diced

25g shallots, diced

30g haricot verts, chopped
40g Japanese mayonnaise
salt and black pepper, to taste
Combine all ingredients in a bowl and mix well. Set aside.
foie gras terrine
750g foie gras
50ml sherry
50ml brandy
50ml port wine
15g salt
5g white pepper
15g icing sugar
Devein foie gras and marinate with the remaining ingredients overnight in a chiller.

Vacuum pack foie gras and sous vide at 55°C for 20 minutes.

Drain off excess fat, compress in a container and cut into small cubes.
garnish
caviar

gold leaves
chives, chopped
Place smoked eel into spice cups. Top with foie gras terrine, caviar, gold leaves and chives.