Deep-fried durian puffs
Embrace durian season wholeheartedly with this dessert. Break open their airy crusts to reveal a centre of molten durian pulp.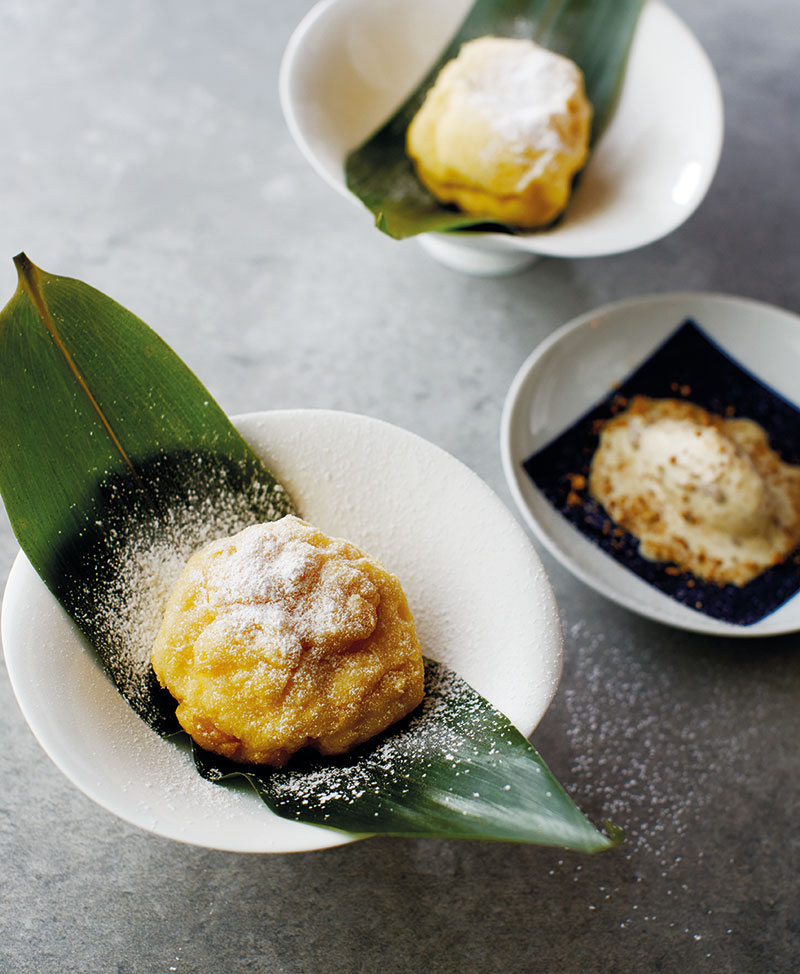 Makes 4 balls
Prep time 25 minutes, plus 1-2 hours freeze time
Cook time 10 minutes
20g egg whites
2g sugar
60g potato flour
30g glutinous rice flour
120g fresh durian pulp
oil, for deep-frying
20g icing sugar
Using an electric mixer, beat egg whites and sugar until light and fluffy, about 10 minutes. Add potato flour and glutinous rice flour and mix well.
Mould durian flesh into small balls, each weighing approximately 30g, and freeze until hardened, about 1-2 hours.
Coat frozen durian balls with egg white-flour mix.
Heat up a wok of oil to 160C. Drop the balls carefully into the oil and deep-fry until golden brown. Drain from oil and dust with icing sugar to serve.