Deep fried banana coins
These golden nuggets are easy to make and promise to be a delicious addition to your Chinese New Year festivities.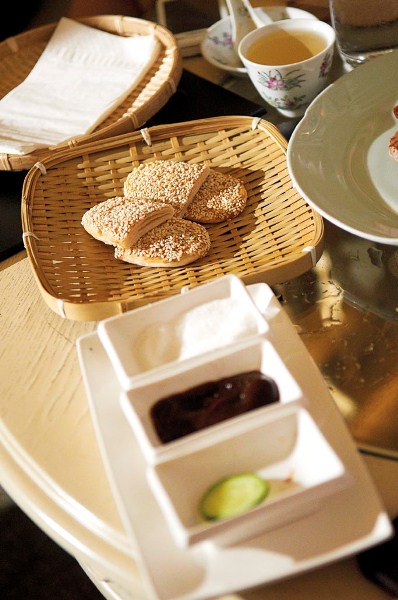 Serves 4-6 Prep time 25 minutes
Cook time 15 minutes
75g corn flour
75g plain flour
380g egg whites
40g sugar
1 bunch ripe yellow bananas, sliced into 1-cm rounds
vegetable oil for deep frying
icing sugar for dusting
Sift corn flour and plain flour together to combine.
In a separate mixing bowl, whisk egg whites with an electric beater until stiff peaks form. Add sugar and continue to whisk until white and glossy.
Add in mixed flours, a little at a time, and stir until smooth and fully incorporated.
Heat up vegetable oil in a wok. Test it is hot enough by inserting a chopstick into the oil, it should bubble on the side.
Scoop up some of the egg white mixture with a small teaspoon, drop a banana coin in the middle and layer more of the egg white mixture to cover.
Slowly slide the coated bananas into the wok and deep fry till golden brown.
Drain, dust with icing sugar and serve immediately.