Corrupted Cobbler
There's been a resurgence of Cobbler cocktails in popular bar culture. Don Amado Rustico Mezcal and Amontillado Sherry are a great match, with the nutty caramel notes of the latter marrying seamlessly with mezcal's smokiness to create a lasting finish. Cobblers are commonly topped with decorative powdered sugar – here, absinthe dust adds aroma and flavour.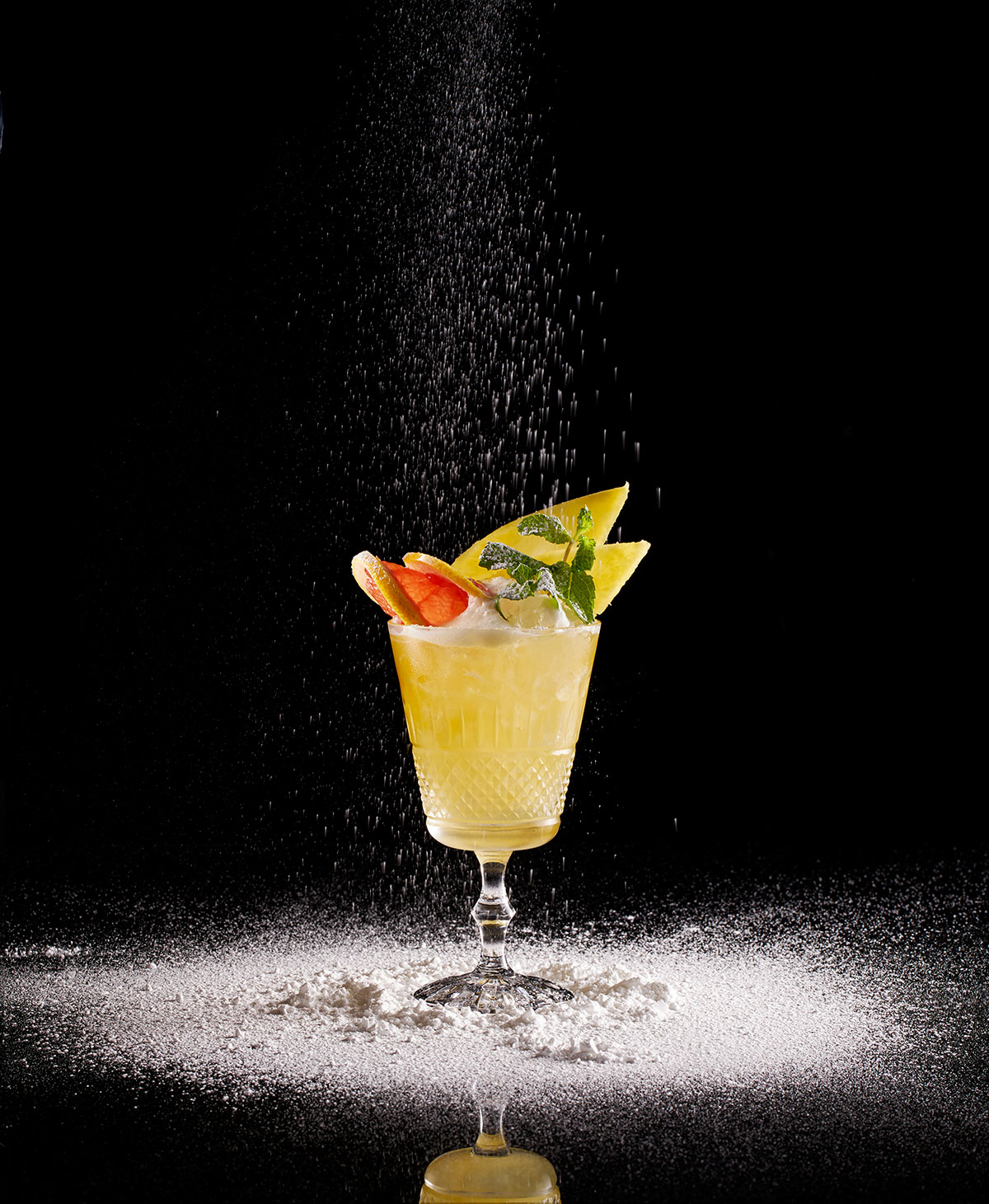 Serves 1
Prep time 5 minutes + 12 hour dehydration time
absinthe dust
230g powdered sugar
50g angostura bitters
10g absinthe
Combine all ingredients in a mixing bowl. Whisk until the mixture thickens and is smooth.
Pour mixture into a dehydrator and set it on high for 12 hours.
Once the mixture is completely dry, remove from the dehydrator and pulverise with a mortar and pestle until it becomes dust.
assembling the cocktail
60ml Amontillado Sherry
15ml Don Amado Rustico Mezcal
30ml pineapple juice
15ml fresh lemon juice
15ml St. George Spiced Pear Liqueur
crushed ice
garnish
fresh fruits and herbs such as pineapple,
grapefruit and mint
absinthe dust
to assemble
Build all liquids into the presentation vessel. Top with crushed ice, then swizzle or stir the drink to mix.
Garnish with fresh fruits and herbs such as pineapple, grapefruit and mint. Lightly sprinkle the absinthe dust over the surface of the drink and serve.
Excerpt from the March 2017 issue of epicure.