Chilled sea cucumber with melon snap
Sea cucumber is known as an immunity booster due to its anti-inflammatory properties. But with its slippery texture and bland taste, it's not exactly a crowd pleaser. Cook them in chicken stock and pair it with refreshing honeydew juice to perk up the flavour.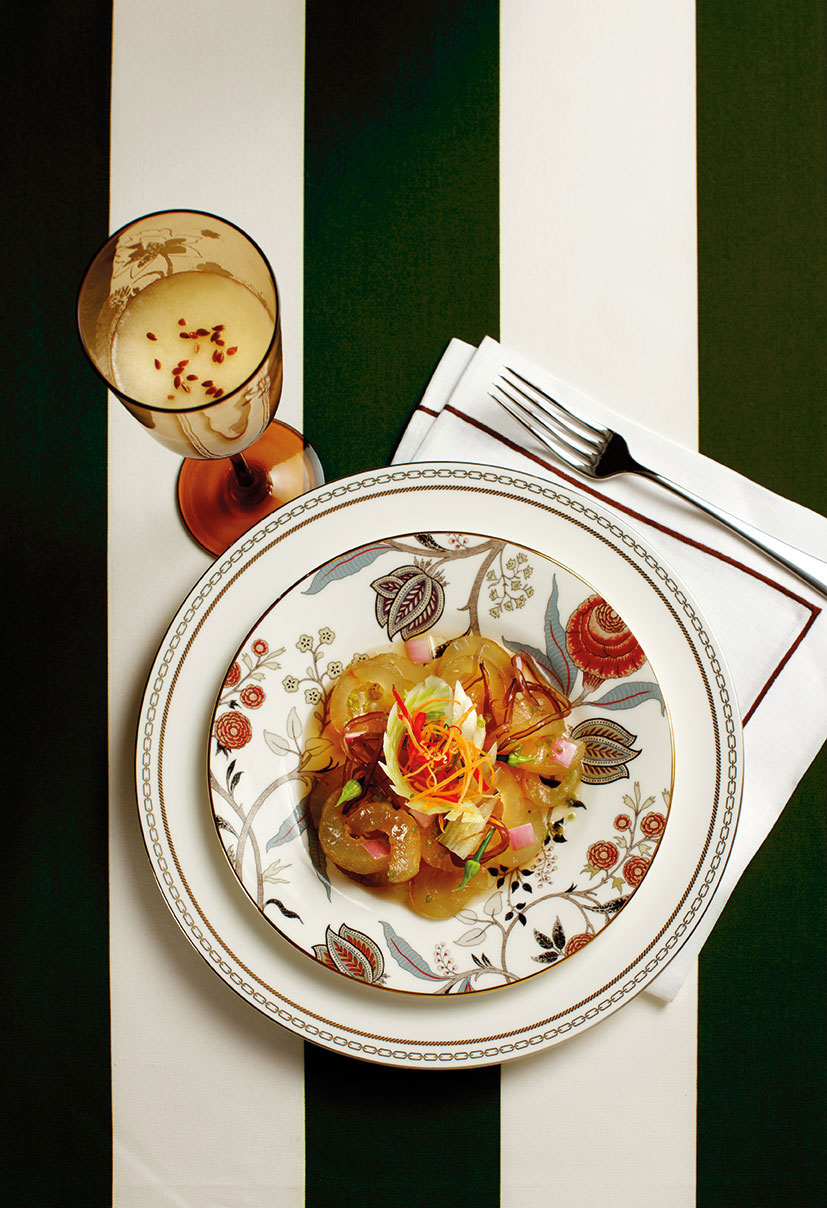 Serves 4
Prep time 15 minutes
200g sea cucumber, sliced to bite size pieces (available at wet markets and occasionally NTUC Fairprice)
100g fresh black fungus mushrooms
2 cups chicken stock
2 stalks fresh celery, peeled and thinly sliced
½ carrot, peeled and thinly sliced to strips
100g lotus root, blanched then thinly sliced
10g coriander root, thinly chopped
marinade
1 tbsp black sesame oil
1 tbsp apple cider vinegar
1 red chilli, deseeded and finely diced
pinch brown sugar, melted slightly
melon snap
60ml chilled milk
½ tbsp almond powder
½ tbsp whey protein powder
190g fresh honeydew
40g fresh or frozen mango
juice from 1 slice of ginger
• Boil sea cucumber and black fungus mushrooms in chicken stock for 10 minutes, let cool and drain excess liquid.
• Thinly slice black fungus mushrooms and mix with celery, carrot, lotus root, coriander root and boiled sea cucumber.
• Combine all marinade ingredients together well and set aside.
• Pour over vegetable mix and toss well.
• Blend ingredients for melon snap together and serve chilled alongside tossed sea cucumber mix.