Brandied plums
Brandied Plums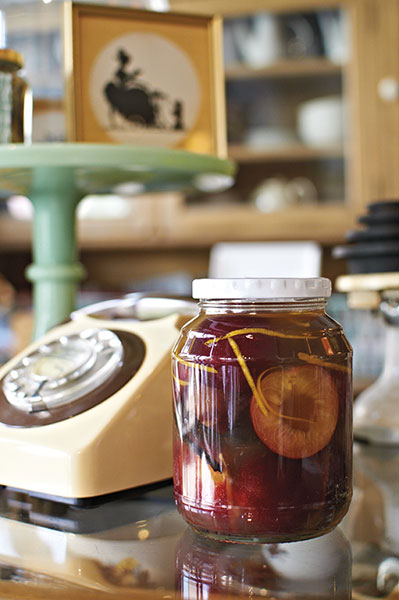 Makes: 2 jars (approximately 500g each)
Prep time: 25 minutes
Cook time: 5 minutes
100g honey
400ml water
peel from 1 orange, cut into thin strips
100ml brandy
1kg plums, halved with stones removed
2 cinnamon sticks
Place honey and water in a pan and heat gently until honey dissolves. Add orange peel and brandy and turn off the heat to allow the flavours to infuse.
Pack halved plums into sterilised jars. Add a stick of cinnamon to each jar and fill the jars with brandy syrup, leaving 1cm of space below the rim. Seal.
Submerge sealed jars in a pit of cool water. Bring to a boil and boil for 15 minutes. Take jars out and leave to cool completely.
Consume within 1 year.