Berry eton mess
Berry Eton Mess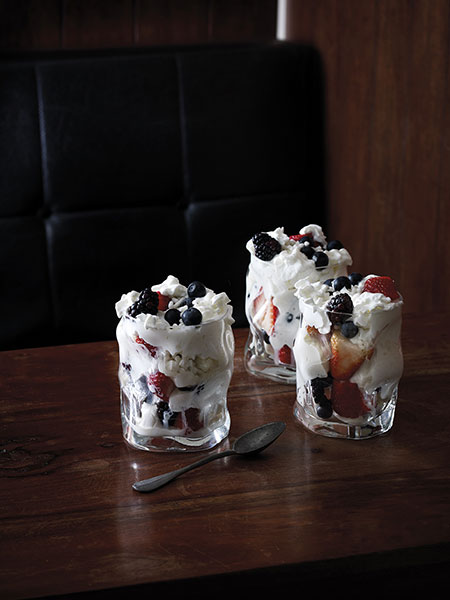 Serves 4
Prep time 10 minutes
Cook time 30 minutes
meringue balls
6 egg whites
6 tbsp fine sugar
450g plain yogurt
300ml double cream, lightly whipped
8 meringue balls, broken to bite size pieces
225g fresh raspberries
225g strawberries
225g blackberries
225g blueberries
To make meringue balls: place egg whites into the mixer and whip to soft peaks. Add fine sugar and keep whisking until firm.
Preheat the oven to 165 degrees celsius. Pipe the whisked egg whites into small balls, onto a baking sheet.
Bake for 30 minutes or until firm and hard. Let cool.
In a large bowl, mix the yogurt, whipped cream and meringue balls together.
Scoop a tablespoon of cream yogurt mixture into 4 highball glasses.
Top with berries and repeat layers.