Baked rigatoni with bacon, mushrooms and taleggio cheese
Baked Rigatoni with Bacon, Mushrooms and Taleggio Cheese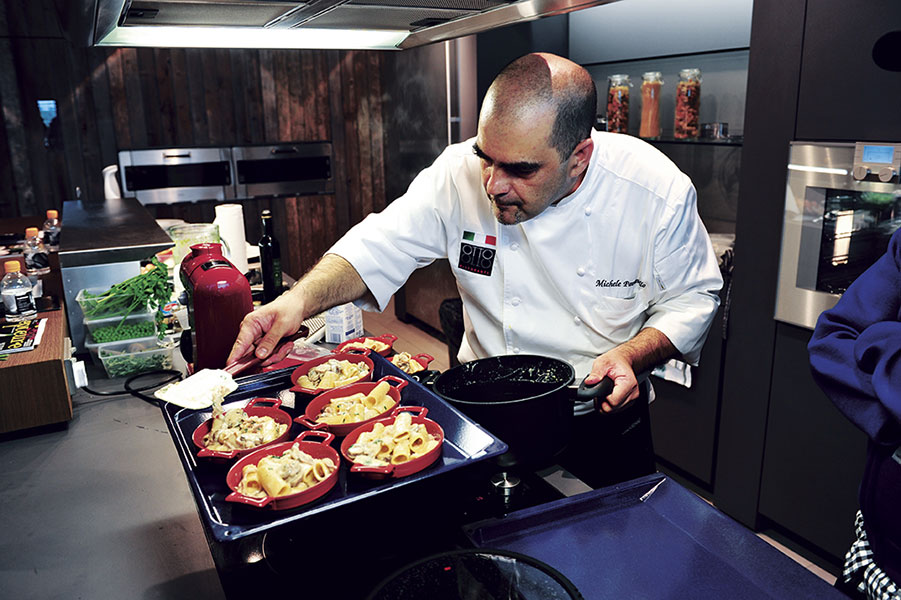 Serves 4 Prep time 15 minutes
Cook time 25 minutes
200g cremini (Swiss brown mushrooms)
20ml extra virgin olive oil
1 clove garlic, chopped
1 small onion, chopped
1 sprig rosemary
1 sprig thyme
200g streaky bacon
200ml fresh cream
360g dried rigatoni (available at Cold Storage supermarket)
salt and pepper to taste
200g Taleggio cheese
Parmesan cheese, for sprinkling
Preheat the oven to 235˚C. Sauté the mushrooms with olive oil, garlic, onion and herbs and set aside. Crisp the bacon in a non-stick pan over medium heat. Then, drain any excess fat before adding the sautéed mushrooms and cream.
Cook the pasta according to package instructions, drain and toss in the bacon and mushroom cream sauce. Season to taste. Place in a greased baking tray, add the Taleggio cheese and sprinkle with Parmesan.
Bake till cheese is golden brown, about 5 to 7 minutes, and serve.