Amaretti cookies with mascarpone cream
AMARETTI COOKIES WITH MASCARPONE CREAM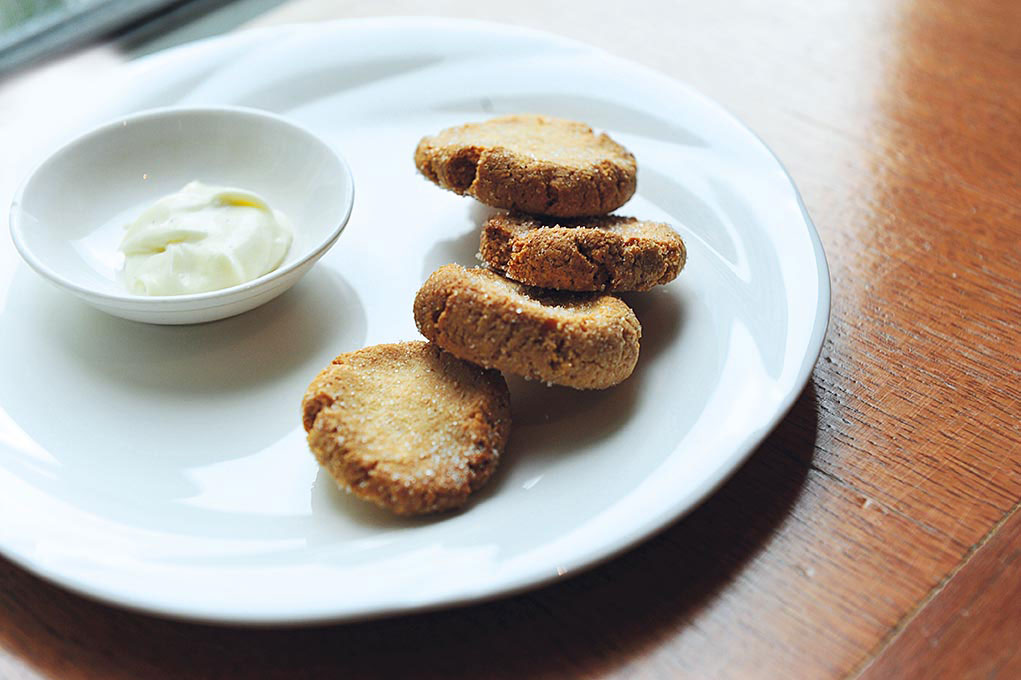 Serves 6-8 Prep time 20 minutes
Cook time 30 minutes
600g ground almonds
250g fine sugar
½ tsp pure vanilla extract
1 tsp almond extract
3 egg whites
fine sugar for dusting
100g mascarpone cheese
50ml whipping cream
½ vanilla pod, seeds reserved
30g icing sugar
• Preheat oven to 150°C and line a flat baking tray with parchment paper.
• In a large mixing bowl, combine ground almonds, sugar, vanilla and almond extract.
• Add egg whites to mixture, one at a time, and blend till a smooth dough is formed.
• Place teaspoon sized pieces of dough onto the baking tray and sprinkle with a light dusting of sugar.
• Bake for 25-30 minutes or until golden brown. Set on a wire rack to cool.
• Combine mascarpone cheese, whipping cream, vanilla seeds and icing sugar and blend till well combined. Serve with cooled amaretti cookies.