Yiouvarlakia in avgolemono sauce (greek meatballs in a lemonegg sauce)
YIOUVARLAKIA IN AVGOLEMONO SAUCE (GREEK MEATBALLS IN A LEMONEGG SAUCE)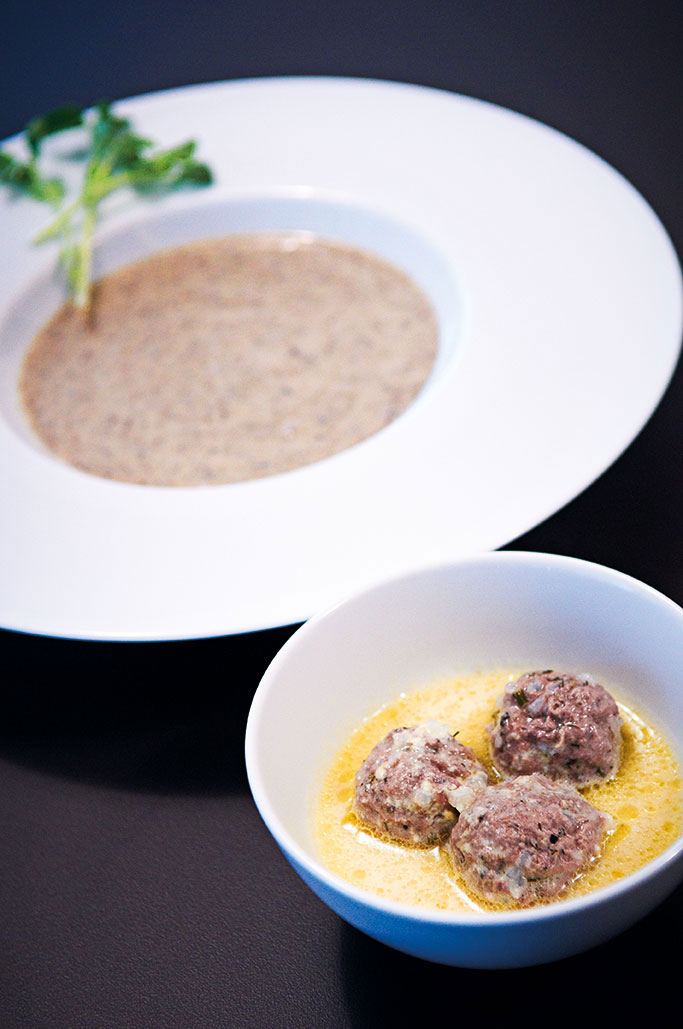 Serves 4-6 Prep time 20 minutes
Cook time 20 minutes
Advertisement
yiouvarlakia (meatballs)
2 tbsp extra virgin olive oil
1 onion, grated
300g minced beef
3 tbsp uncooked long grain rice
2-3 sprigs dill, finely chopped
1 egg
salt and pepper, to taste
700ml chicken stock
avgolemono
2 eggs
juice from half a lemon
• Mix meatball ingredients together in a large bowl and season to taste. Mould into small balls.
• Heat up chicken stock in a large pot and when it starts to boil, add meatballs and simmer covered. They are ready when they start to float. Drain and reserve pot liquid.
• Using a whisk, beat eggs and lemon juice for avgolemono in a medium bowl till frothy. Ladle in pot liquid little by little into the egg-lemon mixture to temper the eggs. Heat over very low heat till sauce thickens and is warmed through.
• Add in meatballs and serve.