Single malt whisky beef steak with whisky-pickled vegetables
The Dalmore 18-year-old's spicy sweet nuances and tastes of vanilla, Columbian coffee, truffles and rosemary lift the vibrant flavours of pickled vegetables and add depth to the classic steak.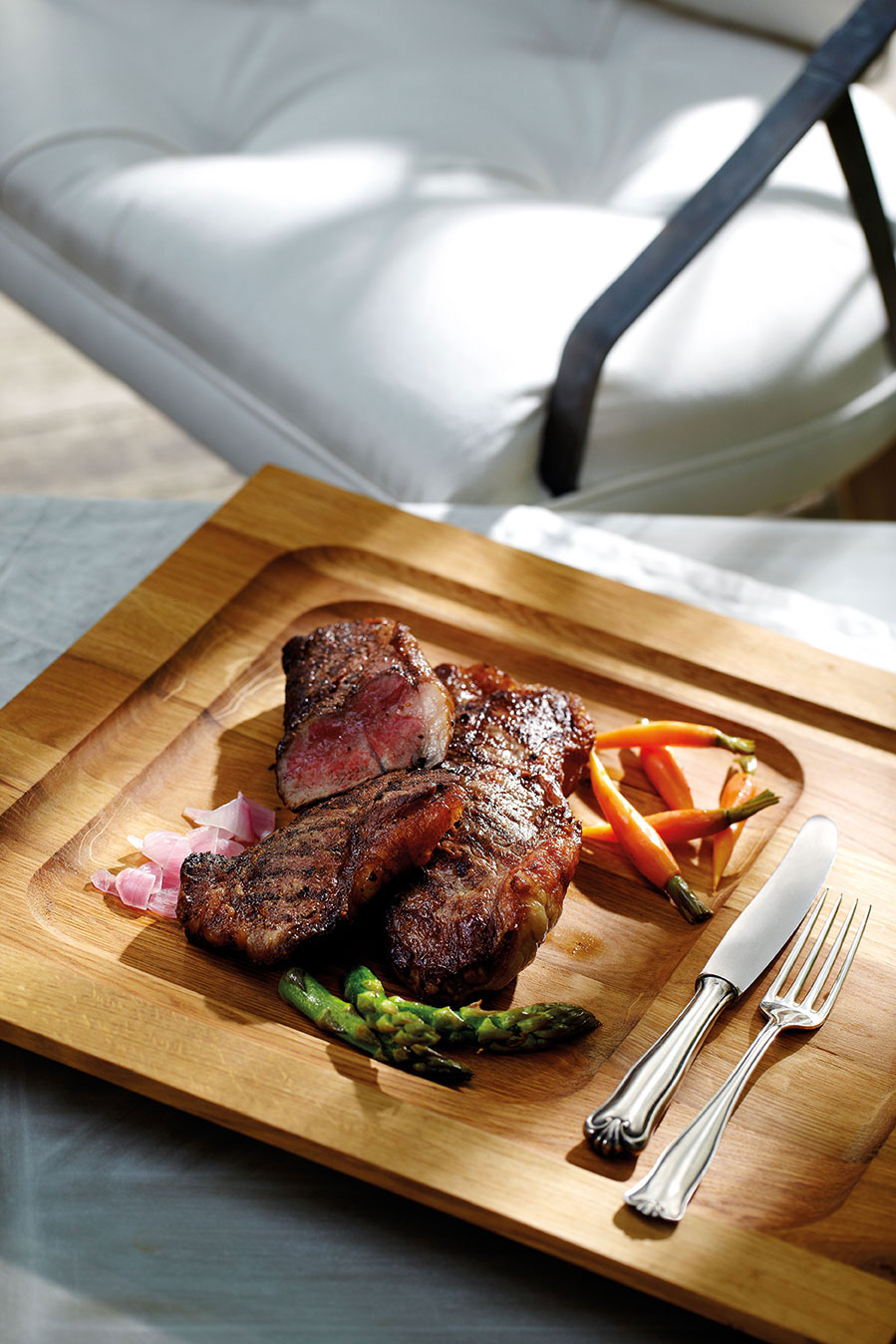 Serves 2 Prep time 10 minutes
Cook time 55 minutes
Advertisement
1kg hanger steak
1 tbsp onion powder
2 tbsp single malt whisky, Dalmore 18-year-old
pinch rock salt and pepper
whisky-pickled vegetables
2 red onions, chopped into bite-sized pieces
¾ cup single malt whisky, Dalmore 18-year-old
4 bulbs garlic, minced
½ tsp ground black pepper
½ tbsp rock salt
1/3 cup apple cider vinegar
¼ cup Worcestershire sauce
½ cup packed brown sugar
10 baby carrots
¼ cup sweet gherkin relish
1/3 tsp hot pepper sauce, or to taste
• Combine red onions, whisky and garlic in a large skillet over medium heat for 10 minutes.
• Bring mixture to a boil, then reduce heat and simmer for 10 minutes until the onions are translucent.
• Mix in all other ingredients for whisky-pickled vegetables.
• Reduce heat to medium-low and simmer for another 5 minutes. Set aside.
• For meat, marinate hanger steak with onion powder, Dalmore whisky, salt and pepper for 30 minutes.
• Heat up grill till hot, then sear the steak for 2 minutes on each side. Repeat the process, then rest the meat for 3 minutes before slicing into 3cm thick pieces.
• To serve, arrange slices on a plate and top with whisky-pickled vegetables.